When it comes to towing a travel trailer, weight is your biggest enemy. The weight of a travel trailer can make things harder on the owner. For example, the heavier a travel trailer is, the stronger the towing vehicle has to be to haul it around. Furthermore, the heavier a travel trailer is, the more difficult it can be to maneuver. Moreover, crossover SUVs are becoming increasingly popular every year, and their towing capacity is not that great. With that said, you might be asking yourself, what are some lighter travel trailer options?
We have done the research and have come up with a list of our favorite lightweight travel trailers. Each of the travel trailers on this list weighs less than 3,500 pounds and can be towed by most SUVs.
Forest River Rockwood
Jayco Feather Micro
Escapod TOPO
Escapod TOPO2
Little Guy Mini Max
Little Guy Max
Forest River Geo Pro
Airstream Basecamp
Winnebago Micro Minnie 1708FB
Jayco Hummingbird
Casita Spirit
Scamp 16′ Deluxe
As you continue to read this article, we will briefly explain what lightweight travel trailers are. We will also cover weight ratings and explain what tow ratings are and why they are essential to know. Furthermore, we will provide a list of pros and cons of lightweight travel trailers that you should know about. Finally, we will discuss each lightweight travel trailer on this list and provide links to see the floor plans for yourself.
What is a Lightweight Travel Trailer?
Not everyone wants to upgrade to a full-sized pickup truck, and many people can't afford to either. Additionally, many people are looking for a minimalist approach to camping while also wanting some comfort options when it's time to sleep. This is where lightweight travel trailers come in.
A travel trailer is considered lightweight if it weighs less than 3,500 pounds. Lightweight travel trailers provide a less expensive alternative to motorhomes, 5th wheels, and other large RVs. However, these travel trailers only come with essential amenities like storage space, a bed, a small kitchenette, and maybe a bathroom. Furthermore, lightweight travel trailers are tiny and rarely reach lengths over 20 feet.
People who are most interested in lightweight travel trailers are younger couples who want to experience the outdoors without the tempting luxuries like TVs and other entertainment options. Some of these younger couples like to go on short camping trips throughout the year, while others might live in a lightweight travel trailer for months while going on extensive road trips.
Tow Ratings Explained
GVWR
GVWR, or Gross Vehicle Weight Rating, is the maximum allowable weight issued by the RV manufacturer. This number will include the total weight of your travel trailer, all of your stuff, and full water storage tanks. Exceeding the GVWR will void any warranties if your travel trailer is damaged.
GAWR
GAWR, or Gross Axle Weight Rating, is how much each axle on an RV can carry. So adding the GAWR of every axle on an RV will give you the GVWR.
UVW or Dry Weight
UVW, or Unloaded Vehicle Weight, is often called Dry Weight. The dry weight of an RV is essential to know because it will tell you how much stuff you can safely load onto the RV. The UVW for a specific model can vary depending on the dealership and the manufacturer. For example, dealerships will often include better appliances or extra batteries to help sell an RV, and these additions will increase the UVW.
CCC or Net Carrying Capacity
CCC, or Cargo-Carrying Capacity, is often called Net Carrying Capacity. The net carrying capacity of an RV will tell you how much stuff you can safely load onto the RV without going over the GVWR.
To find out what your travel trailer's net carrying capacity is, take the dry weight of the travel trailer and subtract it from the GVWR.
Tongue Weight
The tongue weight of a travel trailer is a significant number to know because it is the weight your tow vehicle's hitch must support. The heavier and stronger your tow vehicle is, the more tongue weight it can support. Thankfully, all car, SUV, and truck manufacturers will provide their vehicles' maximum tow rating and tongue weight in the user manual.
The tongue weight of an RV is approximately 10% of its total weight when loaded with all of your gear. Because the tongue weight is not exact, it would be best if you leave some leeway. After loading up your travel trailer and figuring out its tongue weight, make sure it is less than the maximum tongue weight allowed by your towing vehicle. Exceeding the maximum tongue weight allowed by your towing vehicle will decrease tow performance and potentially cause damage to your vehicle or trailer.
Pros and Cons of Lightweight Travel Trailers
For most people shopping for lightweight travel trailers, the most appealing aspect is that it is more comfortable than a tent. If you have gone camping in a tent, you will know that it is not the most comfortable thing. Lightweight travel trailers provide extra privacy, storage, and a comfy bed, which is a massive upgrade in our books.
Lightweight travel trailers are less comfortable and luxurious than the larger 5th wheels and motorhomes. Because of this, lightweight travel trailers should not be used as an entry point into RV-ing. However, if you are still on the fence about lightweight travel trailers, we have the perfect pros and cons list for you.
Pros of Lightweight Travel Trailers
Cheaper to tow and require less fuel regardless of the towing vehicle
Can be towed by smaller and more fuel-efficient vehicles
Less expensive to purchase and are cheaper to maintain
Better for off-road use
Provide and offer an easier boondocking experience
Provide better outdoor opportunities than larger RVs
Provide a minimalist camping style that is more comfortable than tents
Can be stored in a shed or garage
Cons of Lightweight Travel Trailers
Have less living space than larger RVs
Have lower storage space than larger RVs
Provide less privacy than larger RVs
Have less space for appliances and amenities
Have tiny and simple kitchens
Will have small and cramped bathrooms
May not come with a shower
Have less insulation and are not very suitable for winter camping
Will likely only have one bed
The Best Lightweight Trailers Today
The Rockwood by Forest River is possibly our favorite pop-up camper on the market. Most pop-up campers will only have some hard-shelled parts used to protect the camper during travel. However, the Rockwood is all hard-shelled for increased protection from the elements. Furthermore, it looks like an adorable little house on wheels when this camper is fully set up.
The Rockwood has several floor plans to choose from, including one that has a toilet, shower, and a small kitchen. The UVW for the Rockwood models varies between 2,120 to 2,700 lbs.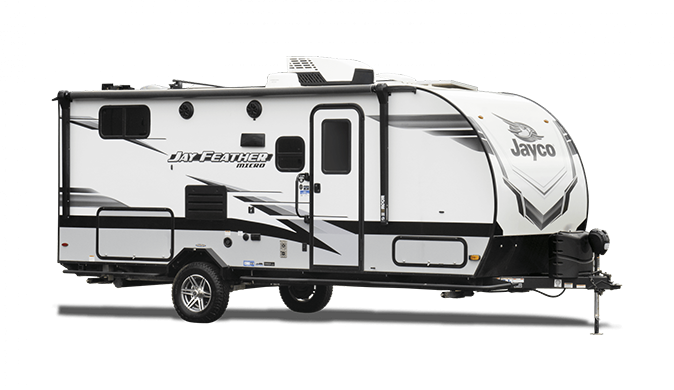 The Feather Micro 12SRK is Jayco's smallest RV and is one of their only true lightweight RVs. Especially if you only want the bare essentials, this travel trailer is for you. This one is tiny and only has enough room for a futon, refrigerator, and some storage options. You might have noticed that there is not a kitchen in this floorplan, but the exterior grill makes up for the lack of a stove.
The following trailer on this list is the TOPO by Escapod. This lightweight travel trailer sports a teardrop shape which was first popularized in the 1950s. This trailer is the first on our list to perform exceptionally well in off-road conditions. The TOPO has a fantastic amount of space for its small design, and it also comes with a beautiful kitchenette.
After learning from the TOPO, Escapod produced the TOPO2. The TOPO2 is nearly identical to the first iteration, with some minor upgrades. For example, the TOPO2 is lighter and more durable, making it more suitable for off-road excursions than the TOPO.
The next teardrop trailer on this list is the Little Guy Mini Max. Little Guy is known for producing large but lightweight teardrop trailers, and the Mini Max is our favorite. Weighing just under 2,000 lbs, the Mini Max has a 6-foot interior height, making it much more spacious than the TOPO. This trailer also comes with a bathroom that has a shower.
The Mini Max includes a beautiful kitchenette with a sink, a refrigerator, a microwave, and a two-burner stovetop. Finally, you can convert the dinette into a twin or queen-sized bed. If the Mini Max seems a little too small, the next entry might be the right trailer for you.
The Max model is the largest trailer that Little Guy manufactures, and it is the most popular too. This teardrop trailer breaks the 3,000-pound barrier and is significantly larger than the Mini Max. One of the significant improvements is the 6'7″ interior height, which allows taller people to walk around without having to duck.
This trailer comes equipped with a queen-sized bed and a dinette that converts into an additional bed, allowing the Little Guy Max to sleep up to four people. The kitchen is very similar to the Mini Max, except everything is a little bigger, giving you more storage and more counter space. Finally, this trailer has a "Rough Rider" package which equips this model with off-road tires to increase performance.
Forest River is one of the leading competitors in the RV market, and they make another entry on this list. The Geo Pro is another one of Forest River's lightweight travel trailers with numerous floor plans. The UVW for the Geo Pro starts at 1,763 lbs and goes up to 3,547 lbs. The floor plans for this trailer vary wildly, and we can almost guarantee that you will find a floor plan with everything you want.
The Geo Pro has a few toy trailer options and a few others that come with a full-sized bathroom, which includes showers. Furthermore, you have the option for multiple beds and slide-outs, which can be customizable.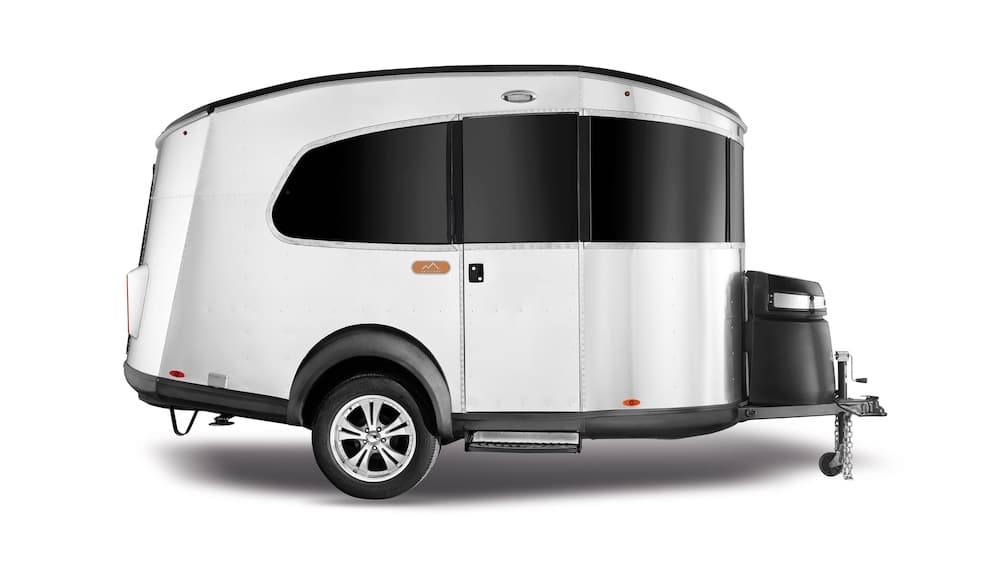 The Airstream Basecamp is a beautiful and sleek trailer that sports an aluminum body. The Basecamp is another minimalist option when it comes to camping, but it does not skimp out on comfort.
First off, there is a giant wrap-around window that makes the inside of this trailer feel much larger and provides a nearly 360-degree view. This lightweight travel trailer also comes with ample storage in the rear of the RV that has enough space to store a kayak or a few bicycles in. The Basecamp also has a small bathroom that includes a toilet, sink, and shower.
The kitchen is fantastic. It offers a ton of counter space and has a large sink, a two-burner stove, and a small fridge. The beautiful dinette converts into a queen-sized bed. The only downside to this camper is that it costs two to three times as much as any other trailer on this list.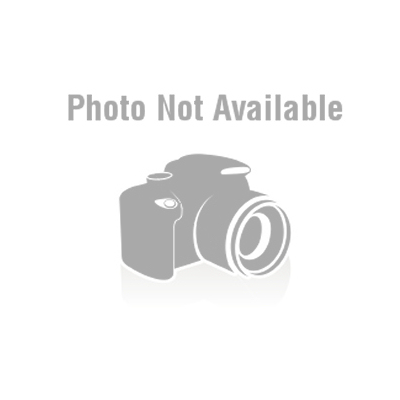 The Micro Minnie has a beautifully compact design that has all of the essential amenities. We chose the 1708FB model because it is the smallest model in the Micro Minnie series, with a UVW of 3,360 lbs. This model also comes with a very comfortable queen-sized bed, and the dinette can fold into a twin-sized bed if you need it.
The kitchen is relatively big for a travel trailer this size. It comes with a deep-basin sink, a three-burner stove, an oven, and a moderately sized refrigerator. This travel trailer has the second-largest bathroom on this list. It comes with a toilet, sink, and shower with plenty of room to maneuver around.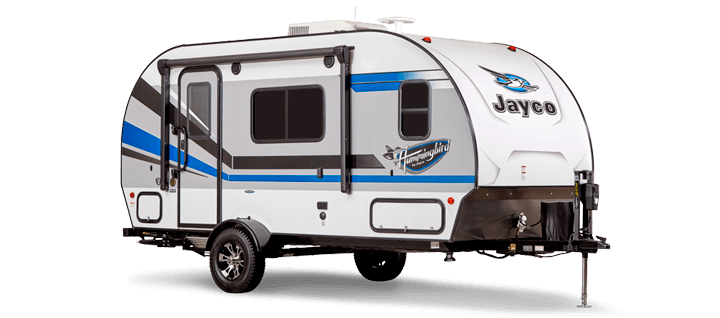 Jayco makes another appearance on this list with its Hummingbird. This lightweight travel trailer has the largest bathroom on this list, and the entire RV is arranged to make that happen. The bathroom has a ton of walking space, a toilet, a large sink, and a huge shower. It also has a linen and storage closet.
The Hummingbird has a queen-sized hideaway bed behind a comfy sofa. The kitchen is a little small, but it has all of the major appliances, including a sink, two-burner stove, a microwave, and a large refrigerator.
Casita is an RV manufacturer that specializes in lightweight campers, and the Spirit is our favorite. The Spirit's kitchen is fully stocked and comes equipped with a large sink, microwave, a two-burner stove, and a huge refrigerator.
The Spirit comes with two dinettes which can fold into a full-sized and a single-sized bed. However, you have the option to convert the larger dinette into a permanent bed. Furthermore, this trailer has a small bathroom that comes with a toilet, sink, and shower.
Like Casita, Scamp is an RV manufacturer that specializes in lightweight trailers. Scamp currently offers three lightweight options, the 13′, the 16′, and the 19′ 5th wheel. All of their trailers have standard, and deluxe options, and both options have several floor plans to choose from.
We particularly like layout B for the 16′ deluxe due to its fairly large bathroom for a trailer this size. This floor plan offers a massive fridge, a sink, a two-burner stovetop, and two dinettes that fold into beds. The larger dinette folds into a queen-sized bed, while the smaller one folds into a twin. The bathroom is larger than the Spirit, but only has a toilet and sink. Finally, the 16′ deluxe has tons of storage space.
Final Thoughts
There are many reasons why you might consider purchasing a lightweight travel trailer. For example, a lightweight trailer is for you if you want a travel trailer but do not want to upgrade to a full-sized pickup truck. Furthermore, lightweight travel trailers offer safer and easier towing while also providing a minimalist option for camping that is perfect for people who want to spend most of their time outside. Hopefully, our guide to lightweight travel trailers has answered all of your questions, and we hope that our list of pros and cons has helped you decide whether or not a lightweight camper is right for you.