As more people try to escape the work tedium and their home confines, recreational vehicles are more popular than ever before. Purchasing a mobile home is not an easy fit. It is probably the most expensive investment that anyone can make. So, ensure that you only get a product that is well designed, perfect, and durable.
It is thus important to perform extensive market research to obtain the necessary information to assist in your purchasing decision. An informed decision will prevent any future inconveniences from your RV.
To help you make an informed purchasing decision, we have compiled a complete list of travel trailer brands that you should avoid. This article will give you an idea of how to save your hard-earned money by avoiding rookie traveling trailer mistakes.
So, let's jump right in.
Worst Travel Trailer Brands
Travel trailers, motorhomes, and campers offer people the perfect chance to travel and explore the great outdoors. Initially, camping enthusiasts enjoyed a wide array of high-quality recreational vehicles from manufacturers who catered to their every camping need. Unfortunately, as the RV industry blossomed, many brands opted to cut down on production costs sacrificing their prestigious quality for profits.
The oversaturation of new travel trailer brands in the market does not help either. As more manufacturers join the RV industry, people are faced with choice paralysis as they struggle to pick RVs that can suit their needs. They easily get intimidated by the large number of brands proliferating the market, prompting them to make purchasing decisions based on visual appeal and salesmen pitches.
Consequently, many people make poor decisions purchasing travel trailer brands that may appear perfect on paper but do not deliver on their promise of value. They only later realize that their motor homes do not function optimally or lack some Key features, which can be very disappointing. Moreover, the cost of repair and replacements of travel trailer parts is always too high, capable of spoiling your holiday plans with your friends and family.
Therefore, anyone looking to purchase an RV must be aware of some of the worst travel trailer brands in the market. Before you completely write these brands off, you should note that these brands have not historically offered unsatisfactory performances. In addition, someone's poor experience with their RV does not automatically make them a poor brand choice.
These brands are well known in the RV world due to advanced marketing and research strategies. At some point, they may have produced high-quality travel trailers those campers could rely on. However, over time they ended up gaining negative reputations.
Below are some of the travel trailer brands to be avoided.
1. Coachmen
A subsidiary of the Forest River RV Brand, Coachmen was founded in 1960 and has produced a wide array of motor homes to the market. This brand initially produced impressive designs coupled with elegant features and accessories such as the electric leveling and programmable thermostat. However, over the years has received a large number of complaints from its customers. These issues have considerably reduced the trailer's usefulness while on the road.
First, many people complain that their customer service is lacking. They could air out their grievances only to be ignored. The second notable grievance is their trailer's ability to handle off-road driving. It seems that the manufacturers did not include off-road handling capabilities. The huge number of crooked and loose screws is a sure telltale sign that the RV is of inferior quality. Sometimes, when you move some of the interior components of the trailer, electrical installations might fall off. This poses a safety hazard.
In addition, the internal structure is lacking as it lacks a freshwater valve, the showers are leaky and, the electric levers and lounge chairs tend to be broken. The material used on the seats is of poor material and wears off as soon as you start using the travel trailers.
These issues, which are common in the 2016 Brookstone,2015 Coachman/Freedom express, and the 2015 Coachman prism give this brand a negative reputation. Some people may argue that the coachman brand is still a functional travel trailer but the number of complaints about the brand qualifies it among the list of brands to avoid.
2. Winnebago Travel Trailer
Even though a latecomer into the RV industry and bearing a seemingly innocent name, Winnebago is also an RV brand you should carefully consider before making a purchase. Some of their products are of great quality but the high-quality standard does not extend to all their products. The company has received a huge number of complaints that warrant scrutiny of the brand.
As the market demand for motor homes increases, it seems that many brands scale down on quality to increase production. Winnebago is no exception. A majority of Winnebago consumers complain about the interior of the trailer. For instance, many of Winnebago owners detest the wall finishing, especially the front wall. They also point out that the inner walls are crooked, thus posing a safety hazard.
Moreover, the interior walls are usually damaged and most of the interior components of the RV tend to be loose requiring constant tightening. You might also experience electrical issues as the lighting systems can fail unexpectedly without warning.
In addition, many of the complaints also reflect poor customer service on the brand's part. Some of their representatives appear clueless to some of the most common issues of their RVs, offering little to no assistance to their unsatisfied customers. These challenges have significantly lowered the brand's value over time. This is why the Winnebago brand qualifies on the list of the worst travel trailer brands to avoid.
3. Fleetwood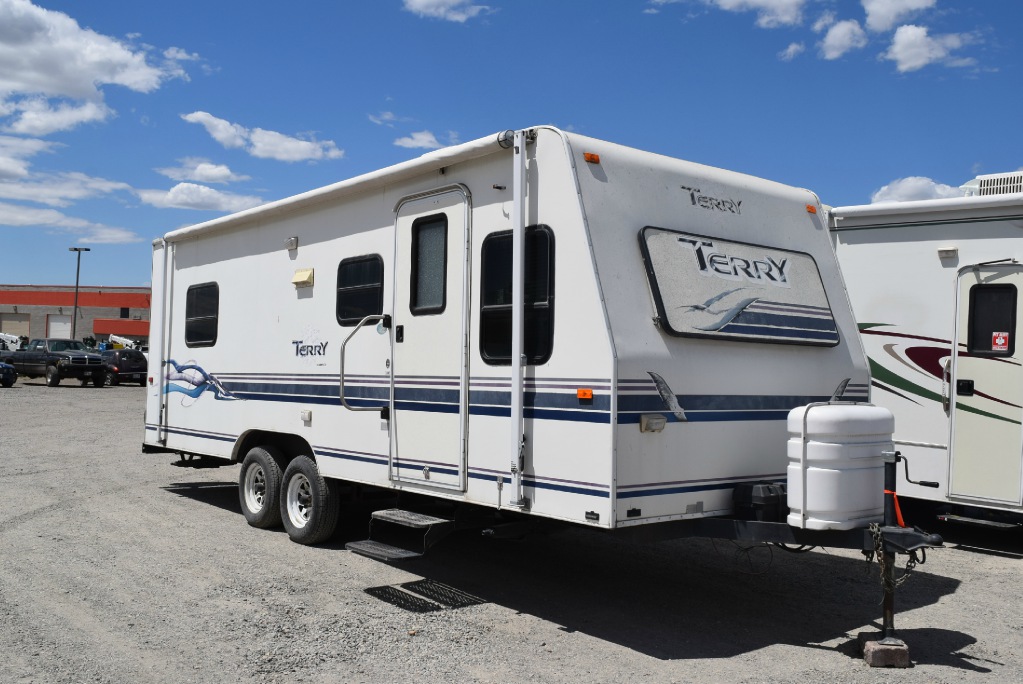 As one of the most reputable and respected travel trailer brands in the market- having operated for more than 60 years, you might be surprised to see Fleetwood on our list. The company may have offered great quality RVs but as time went by, the brand started experiencing defects and shortcomings in their travel trailers.
Many customers have complained about the poor quality of the interior, which degrades after usage. Compared to other trailer brands, Fleetwood's interior seems to age faster. In addition, while operating the trailer, it experiences battery and charging issues that seem to be repetitive. Sometimes the battery does not charge, rendering the whole vehicle useless. You could easily be stranded in a remote area while camping. For better performance, you have to purchase a new battery, which is a costly affair.
Another noteworthy drawback is that the black water tank tends to leak, even in the newer models. Some of these issues can be solved, but you have to roll up and do it yourself because you are not likely to get customer support. Customers complain that whenever they contact customer support for help, the company is known to be non-responsive which makes them more disappointed in the company. These drawbacks definitely make Fleetwood a travel trailer brand that should be avoided.
4. Gulfstream
The Gulfstream brand was once the most prestigious and sort after brand name in the RV industry. It produced RVs with exceptional performance and aesthetically pleasing exteriors that any owner wanted to flaunt in their community. However, as time went by, the brand has been besieged with a myriad of complaints, and customers are noticing the deterioration of its once high standards.
As more and more people raise issues with the interior of the RV, it is clear that the bone of contention is with its interior. The ubiquitous internal issue is the drainage leakage issue. When fluids leak in the RV, they create issues of rusting. This prompts the owners to add an extra layer of rustproof coating, which does not come cheap. Rusting and leaking destroy the interior of the trailer and lower the trailer's comfort.
The other major complaint is the illogical and incorrect arrangement of internal components. This indicates poor workmanship on Gulfstream's part. The refrigerator and heaters can also unexpectedly fizzle out, leaving you stranded while camping.
Despite many customers complaining for years about the issues, this brand has never acknowledged or taken the initiative to address the problem. Besides, the customer service support has not always been responsive, and when they are, they tend to charge additional fees to address the brand problems. Therefore, it is not wise to invest in such an unreliable travel trailer brand.
5. Keystone
Keystone is one of the most popular travel trailer brands in America whose main selling point is offering durability and reliability in their motor homes. It also boasts of a spacious interior, a sleek aerodynamic design, and, great fuel economy. However, the innumerable number of complaints, especially on structural and technical faults are enough to make anyone looking to purchase a travel trailer weary of the brand. It has serious quality control issues.
Campers who have owned this trailer mainly frown upon the poor design of the control boards and the mediocre furniture. The interior finishing is lacking and cabinet doors keep falling off without warning. The control boards are not only poorly designed but also have poor functionality.
Furthermore, their customer service is lacking and, customers have to wait for days for the company to reply to their emails. They may have a helpline, but it fails to offer the proper assistance promptly. In addition, it is complicated to navigate their main website when one is searching for relevant information regarding their RVs. All these customer service issues give Keystone the impression that it is not reliable and dependable in post-purchase support.
Even though the company enjoys fame in its few years of operation, it fails to deliver on its promises in the reliability of the travel trailers. If the company does not address the grievances, you should consider brands offering better customer care and are more efficient.
6. Hurricane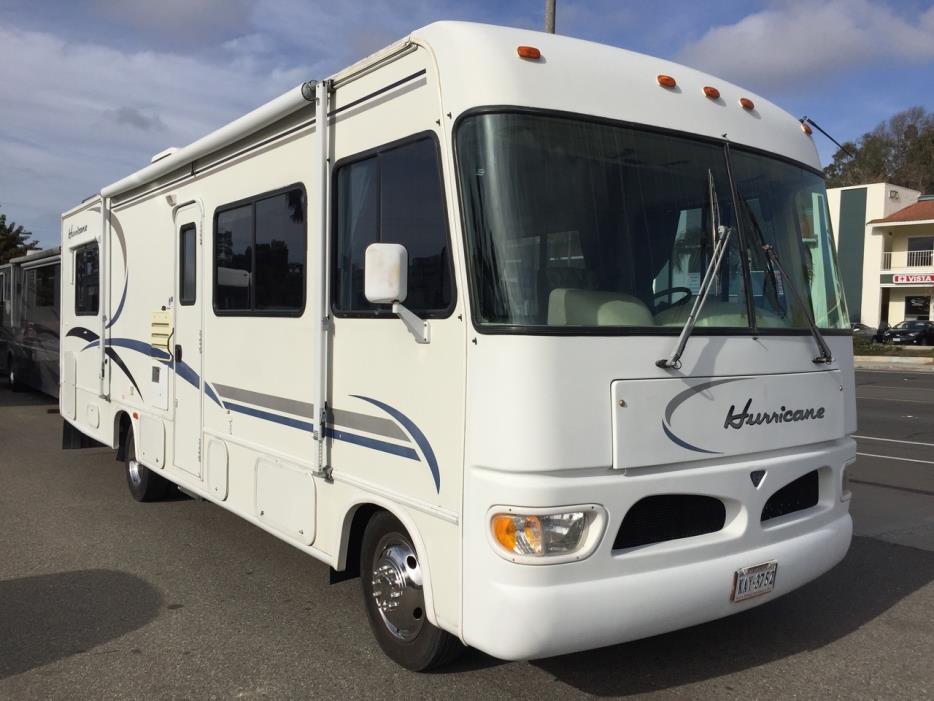 Though not a very popular brand for travel trailers, most people are easily lured by its low-price tag. However, do not let that fool you, the Hurricane brand can present you with a vortex of problems.
Some people may argue that, compared to the other brands on this list, it is a better option due to its impeccable interior design. However, the RV is heavily flawed on its exterior side, the hydraulic line presenting one of its most prominent issues.
Owners of the Hurricane RV complain that the car's hydraulic lines used for the jack-stabilizer are flimsy and can easily fly off without warning while driving. The lines tend to ooze hydraulic floods too. The faulty parking brakes on the camper also present a serious safety issue to the RV owners.
Furthermore, many people who have used this trailer complain that the materials used to make the body of the home camper are of inferior quality. In fact, many of them consider the cheap and low-quality materials used on this brand as "scrap."
In addition, the hurricane travel trailers have bad fittings and installations both inside and outside the trailer due to poor workmanship. They are also very fraught and, this is why they qualify for the list of shame for worst RV trailers to avoid.
7. Jayco
The Jayco Company specializes at manufacturing recreational vehicles equipped with some unique features. Despite being a popular travel trailer brand for its stellar appearance, Jayco is a controversial brand name in the RV industry. These additional features tend to be more troublesome than exciting to most travelers.
The hassle they end up creating heavily contribute to its low quality and unreliability. Some consumers may enjoy some of Jayco's products especially while still new, but years after using the products and the internal components are damaged, it can be quite daunting to repair them.
Jayco features an array of in-built components, which appear appealing at first glance. However, when these components start to fail, you may end up incurring huge expenses in maintenance costs. It can be especially infuriating if you have to foot the bill when they keep failing repeatedly. This compromises the durability and reliability of the travel trailer.
Additionally, in instances where the vehicle has started deteriorating, many people just choose to abandon the trailer altogether. They write it off and look for travel that is more durable trailer brands. It might be okay to the manufacturers when no one really complains about the trailer, but it makes people second guess purchasing such a motor home when the brand's trailers lay abandoned in parking lots. Some features of this travel trailer may function adequately; however, the owners deserve a journey trailer with a value that is worth their money.
8. Coleman
Though a significantly new brand, the Coleman brand has managed to create quite an impression in the trailer industry, however, it is all for the wrong reasons. It has gained a notorious reputation due to its poor structural quality and finishing that has disappointed its owners over the last two decades.
Most travel trailer owners enticed by the low-price complain about its poor quality within the first week of purchase. They are designed poorly and lacking in durability. Everything seems to fall off when you start using them. While camping, the refrigerator might fail, and before you get the chance to fix it, the AC or heater might fail as well.
The Coleman customers also point out that the windows are problematic, and can easily blow away while driving. Even at a significantly slower speed. They also point out that the furniture fitted in the RV is unreliable and may need replacement just after one year of service.
All these problems combine to make the trailer neither usable nor habitable. The Coleman brand might be new in the RV industry, but the myriad of issues reported make this brand qualify for the list of shame. Maybe they might improve in the future, but for now, this travel trailer brand cannot offer you the value for its money and thus should be avoided at all costs.
Conclusion
If you want to buy a travel trailer, you need to invest a substantial amount of money into your endeavor. Travel trailers do not retail cheap. Therefore, you must conduct extensive market research to get a trailer that not only satisfies your needs but also offer durability, high performance, and reliability.
There are varieties of travel trailer brands that manufacture impressive motor homes that you can choose from. Sadly, some brands are masquerading as popular journey travel brands but they are notorious for having questionable reputations. Mentioned above is a comprehensive list of some of the worst travel trailer brands that you should avoid, complete with reasons why they do not appeal to RV owners.
By avoiding the above-mentioned trailer brands, you improve your chances of making an informed purchasing decision and saving some of your hard-earned money. It will also help you avoid some of the maintenance hassles that you can face later on. It is better to buy a travel trailer from a reputable company. It offers value worth its price instead of being stuck with a vehicle that is unreliable and not durable.